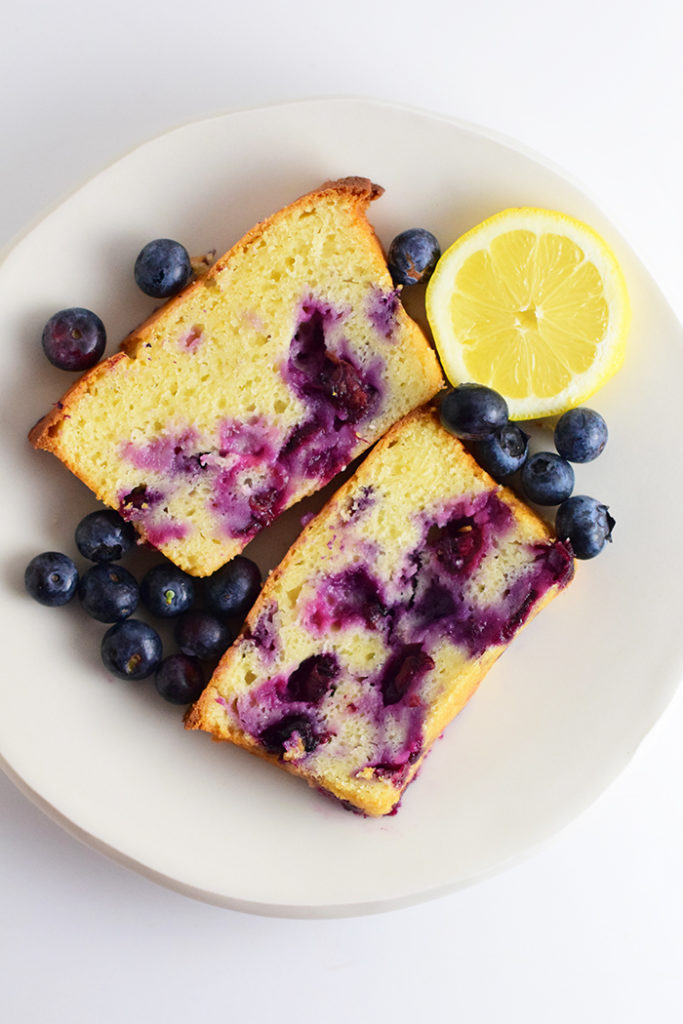 Lemon Blueberry Pound Cake
Summer is high season for blueberries and this lemon blueberry pound cake made with Greek yogurt is the perfect way to indulge! Of course, that is if you don't eat all the blueberries first.
Makes: One Loaf
Total Time: 1 hour
1 1/2 cups all-purpose flour
3/4 cup sugar
3/4 cup Greek yogurt (I used non-fat)
3/4 teaspoon salt
1 teaspoon vanilla extract
2 teaspoons baking powder
1/2 cup canola oil
2 eggs
1/4 cup lemon juice
1 cup blueberries
Instructions:
Preheat oven to 350 degrees.
Wash the blueberries. Pick out and throw away any blueberries that have mold or white fuzz on them.
Beat eggs, sugar, oil, lemon juice, vanilla and Greek yogurt together until smooth.
Next, add flour, baking powder, and salt. Mix until just combined. If there are a few lumps that's ok. Add the blueberries and gently fold into batter.
Pour batter into a well-greased bread pan. Bake at 350 degrees for 45-50 minutes or until it passes the knife test.
The sweet smell coming from the oven will bring everyone into your kitchen. And just look what you can do with week-old blueberries! Hmmm, maybe strawberries would work as well!! This is perfect for dessert or breakfast or snack… Or really anytime!
Recipe and Photo credit: Natalie Paramore
Source Natalieparamore.com